Hello friends and fans! It's been a while since our last update, but if you're following us on social media, you'll know that Queen At Arms: Deluxe Edition is scheduled for release this Thursday, February 4, 2016!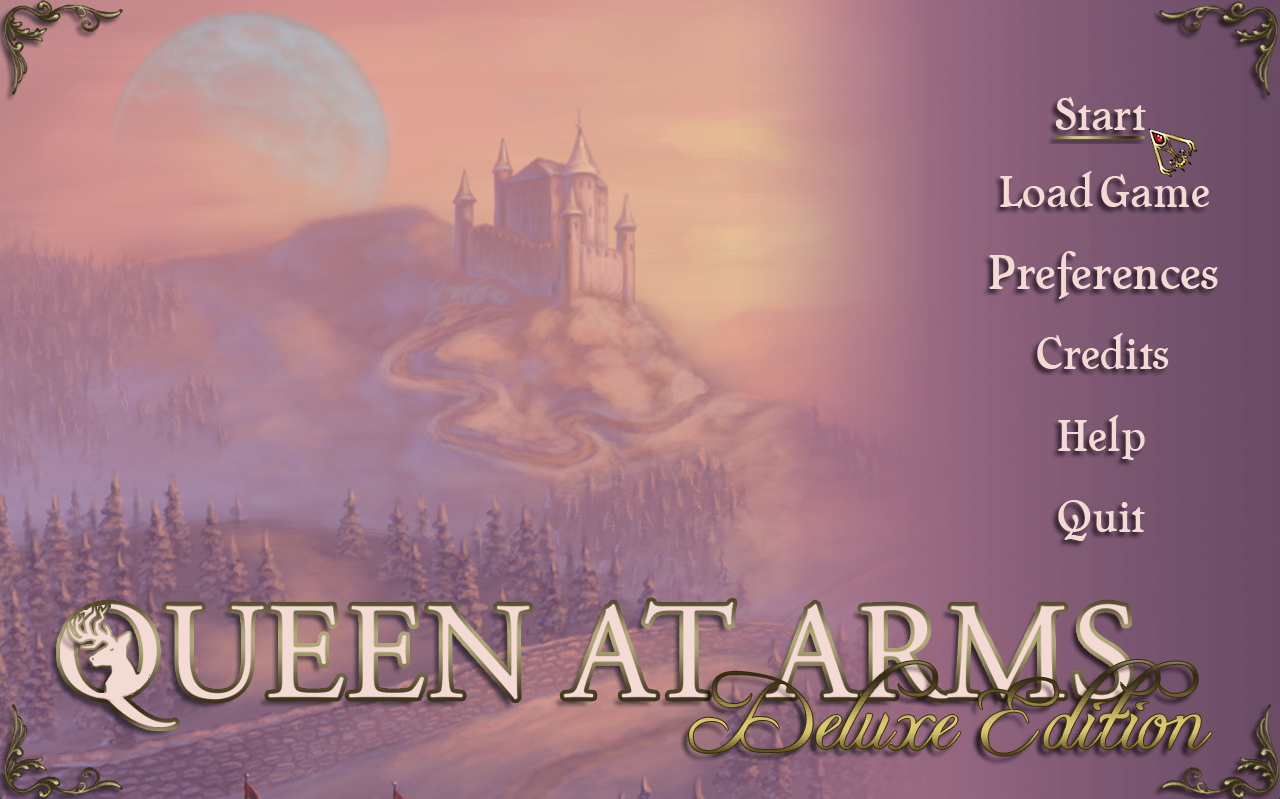 Queen At Arms: Deluxe features:
Updated Graphics

– New CGs and NPC sprites, and some interface tweaks

Character Voices

– Partial voice acting for the main cast of characters

New Character Routes

– Spymaster Fox and Head Archer Cesca

New Music Tracks

– Even more original tracks from composer Andrew Morgan Smith
and more!
Queen At Arms: Deluxe will be on sale on Steam for a retail price of $24.99. Players who have already purchased the game on itch.io or via the Humble widget, or who backed our Kickstarter at the First Edition tier will be able to upgrade to the Deluxe edition for a discounted price of $14.99.
(More details on how the upgrade system will work will be provided by e-mail. If you would like to confirm your prior purchase, or your contact information has changed, please drop us a line at queenatarms[at]gmail.com.)
Currently, we only have plans to release the Deluxe edition on Steam, but we will consider DRM-free options if there is a high enough demand, so if that's something you'd like to see, please let us know!
Look out for more news this Thursday!