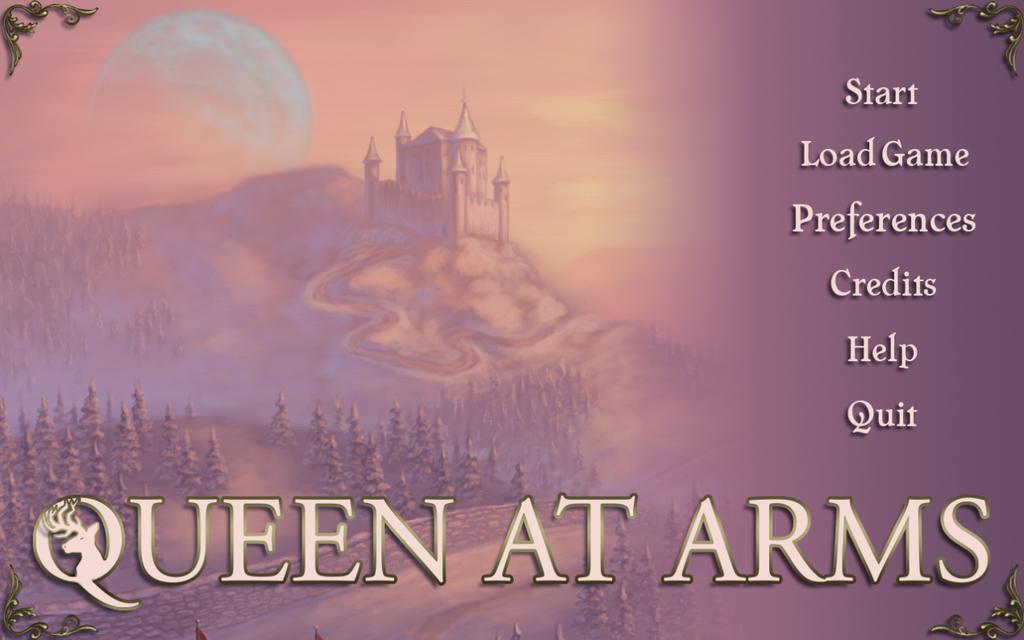 Hello friends of Q@A, exciting news! As of this past Tuesday, Queen At Arms: First Edition is available for sale!
The game can be purchased, DRM-free, for $9.99 USD, via itch.io or our Humble Widget. We do not have current plans for a Steam release, and will likely be waiting until the Deluxe Edition is complete.
The First Edition of Queen At Arms includes:
All four chapters of the game
Five romanceable characters – Prince Alastor, Archmagus Rubus, Prelate Lucius, Mechanist James, and Captain Lorimette
The Deluxe Edition of Queen At Arms is scheduled for tentative release in Q3/Q4 2015, and will include:
Bonus scenes and content
Two extra romanceable characters – Spymaster Fox, and a secret character
Players who purchase Q@A First Edition will be able to upgrade to Deluxe Edition for a smaller fee (TBD).
All backers of our Kickstarter at $10 or higher should have now received their download links for the game. If you backed the game and did not receive a link, please contact the team at queenatarms [at] gmail [dot] com.
For those who have not already backed or purchased the game, check out our Purchase page, or use one of the widgets below!
Thanks so much to everyone for your continued support. We hope that you all enjoy the Q@A experience!
itch.io
Humble Widget